Showtimes
"What's a bigger mystery box than a movie theater? You go to the theater, you're just so excited to see anything – the moment the lights go down is often the best part."
– JJ Abrams
Friday, November 25 – Sunday, November 27
Friday, December 2 – Sunday, December 4
Showtimes are 7:15 PM each night, box office opens at 6:00.
Admission is $5.00 for adults, $4.00 for children 12 and under, seniors 55 and up.

Walt Disney Animation Studios' original action-packed adventure "Strange World" introduces a legendary family of explorers, the Clades, as they attempt to navigate an uncharted, treacherous land alongside a motley crew that includes a mischievous blob, a three-legged dog and a slew of ravenous creatures. The voice cast includes Jake Gyllenhaal as Searcher Clade, a family man who finds himself out of his element on an unpredictable mission; Dennis Quaid as Searcher's larger-than-life explorer father, Jaeger; Jaboukie Young-White as Searcher's 16-year-old son, Ethan, who longs for adventure; Gabrielle Union as Meridian Clade, an accomplished pilot and Searcher's partner in all things; and Lucy Liu as Callisto Mal, Avalonia's fearless leader who spearheads the exploration into the strange world.
Rated PG for action/peril and some thematic elements.
1 Hour, 42 Minutes.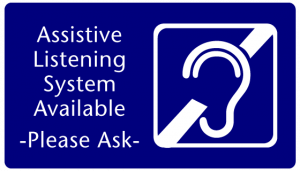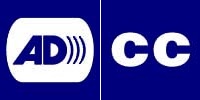 The Grand Theater is proud to offer the use of Closed Caption (CC) wands and Descriptive Visual System (DVS) headsets to our customers who may need them. If you need one of these devices, or have any further questions, please ask one of our employees.