18th ANNUAL GRAND CAR SHOW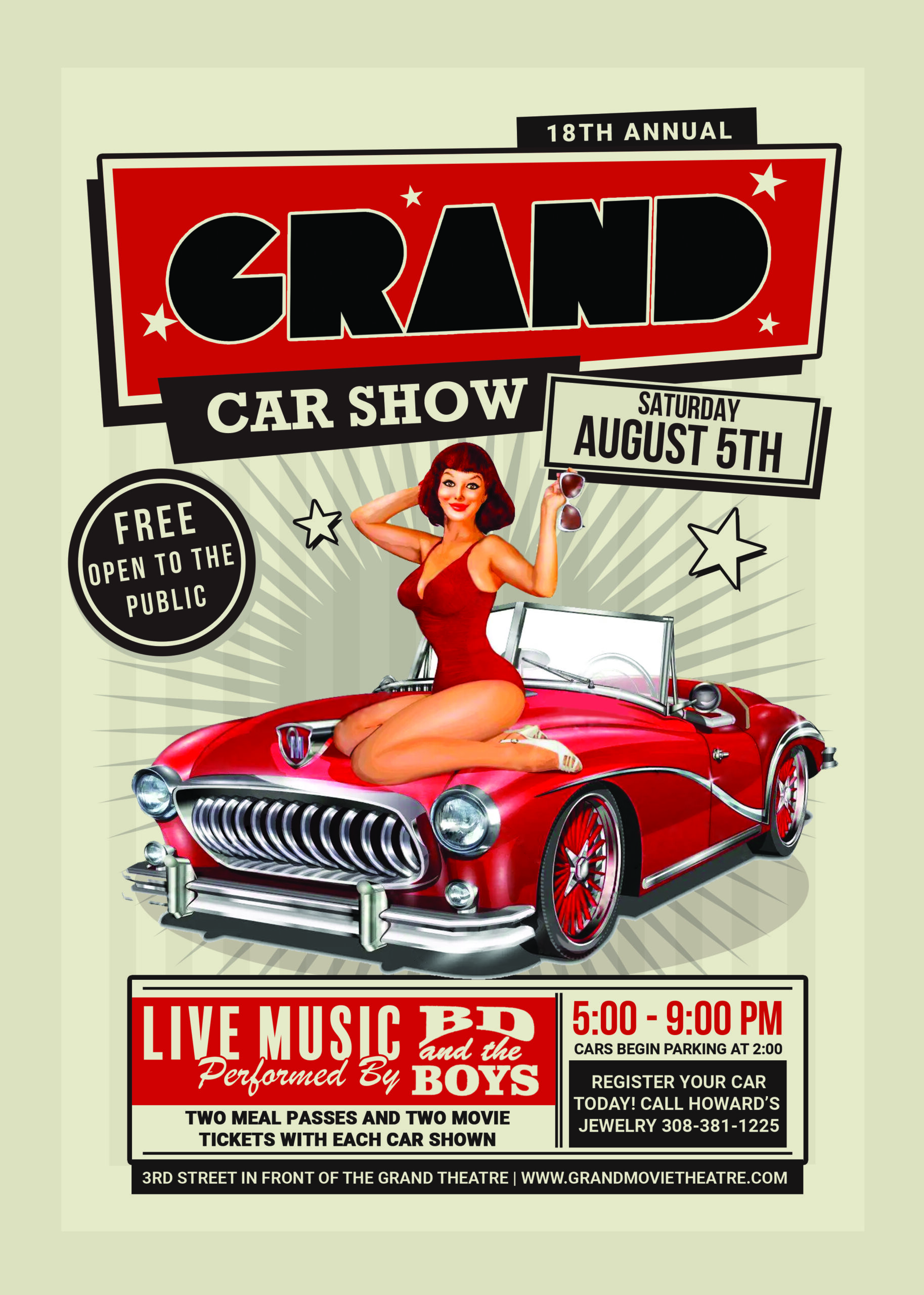 The Grand Theatre Car Show will take place at the historic Grand Theatre in Grand Island, Nebraska. The car show will be an evening event showcasing a wide variety of classic and custom automobiles. Trophies will be awarded in several categories.
Register the day of the show or pre-register by contacting Craig Hand at Howard's Jewelry, 308-381-1225. Two movie passes will be included with each registered automobile. Passes can be used at any regular movie for one year.
Car show hours are: Saturday, August 5th, 5:00 pm – 9:00 pm. Show parking begins at 12:00 pm. Admission to the car show is free, movie admission is $5.00 for adults, $4.00 for children 12 and under and seniors.
BD and the Boys will be there playing classic hits from the 50s, 60s and 70s.
http://www.grandmovietheatre.com/. You can also check out the Facebook page at https://www.facebook.com/grandmovietheatre.
The Grand Theatre is located at 316 West 3rd Street
Downtown Grand Island, Nebraska 68801
(308)381.2667